Bespoke Weddings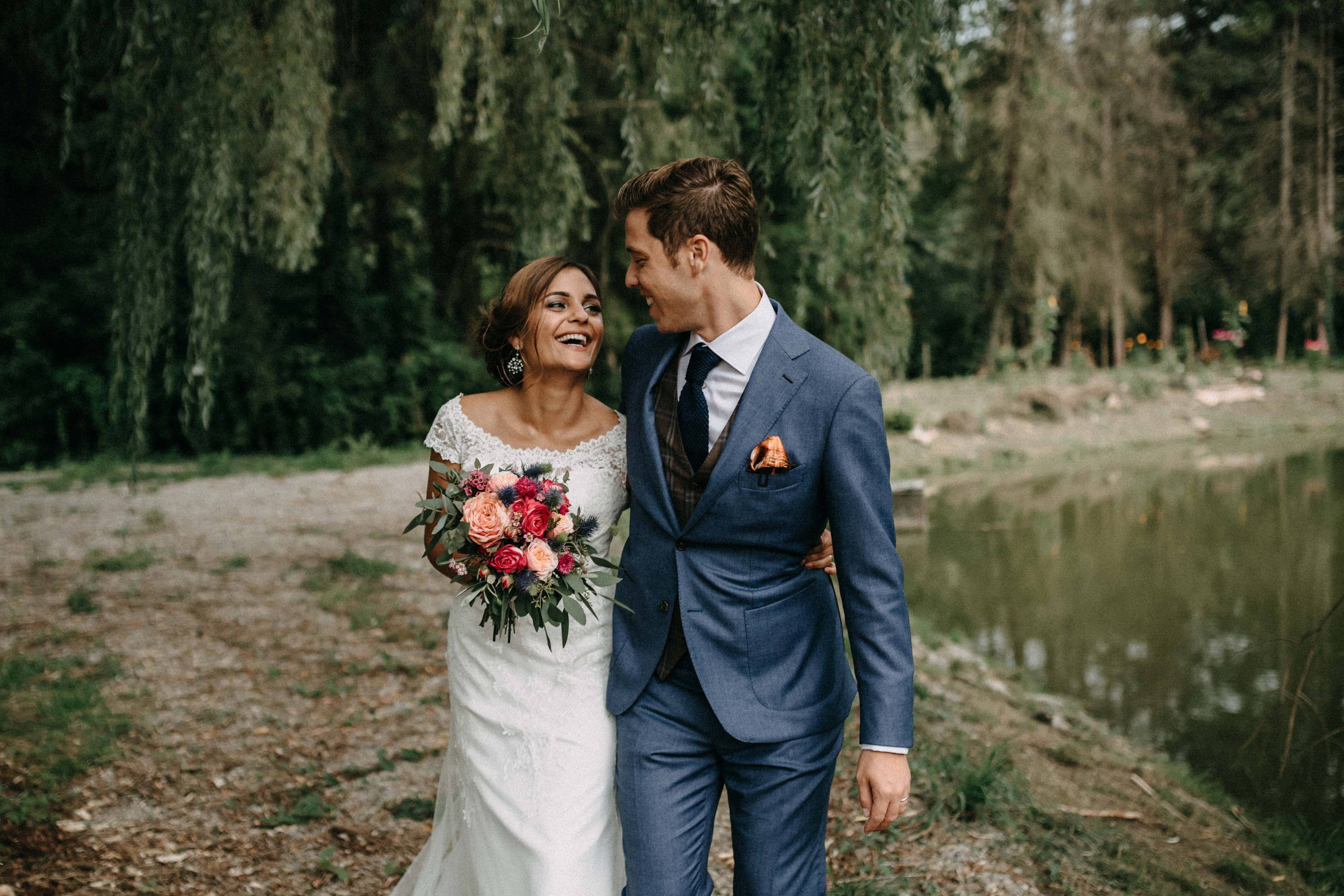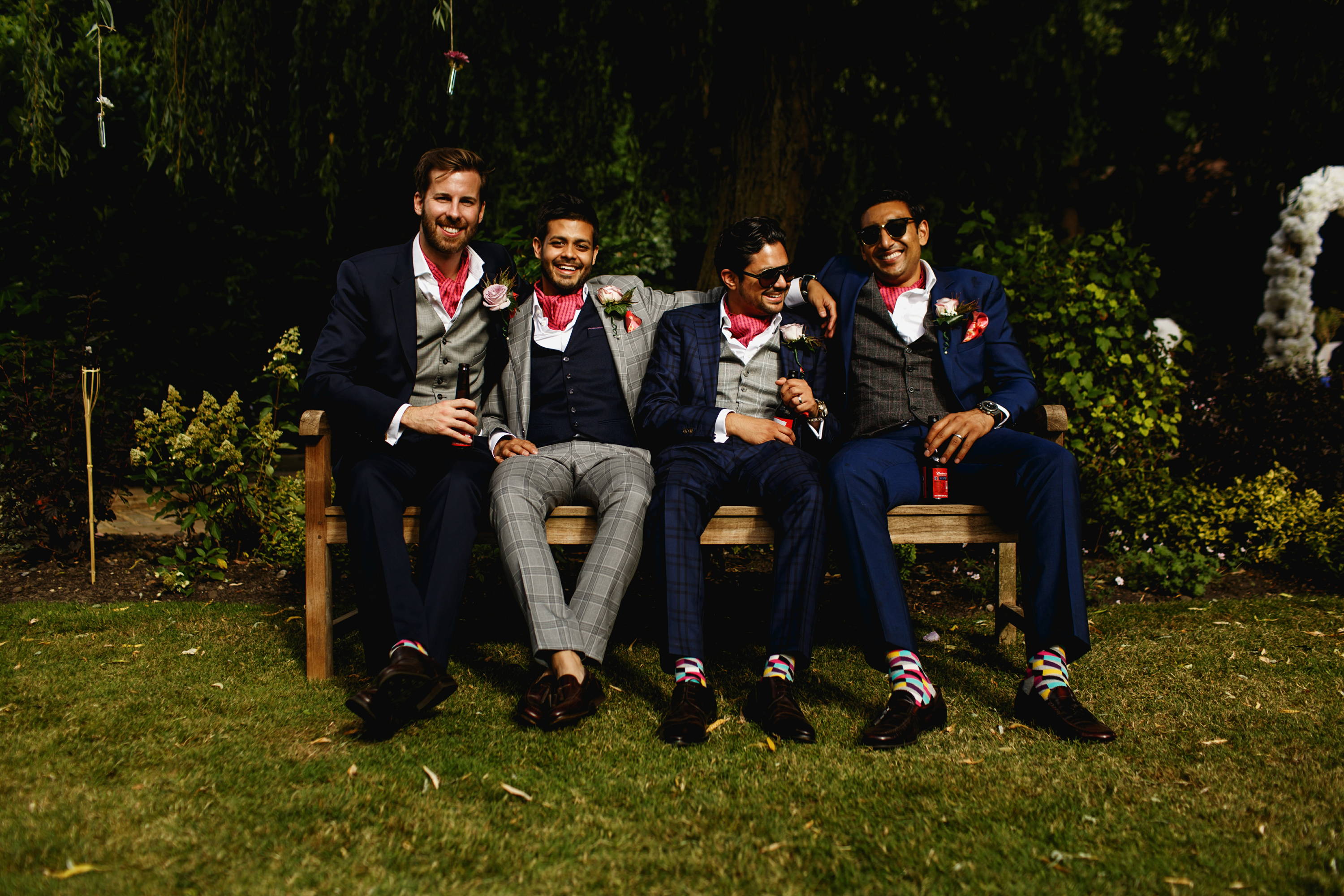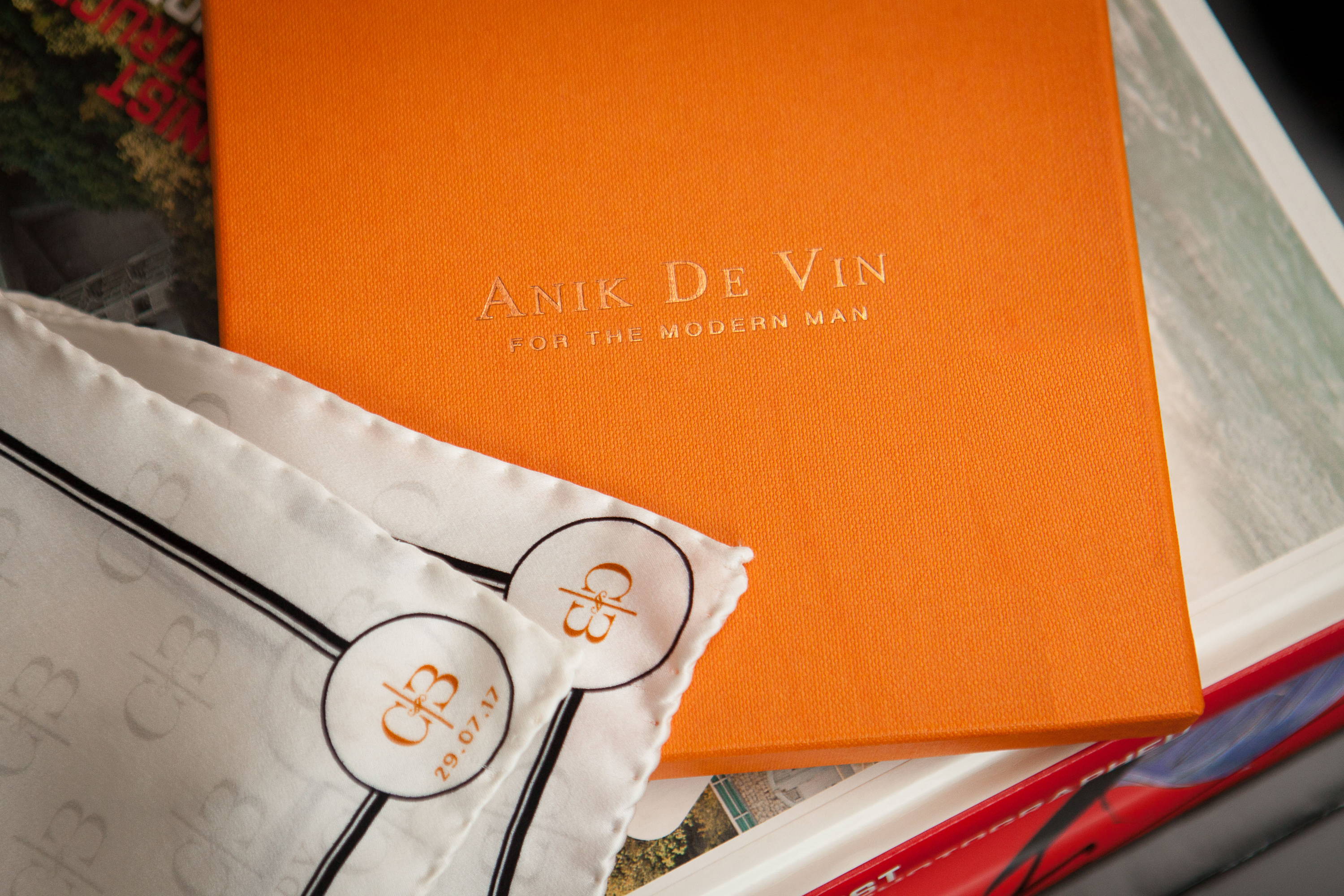 Imagine a memory, a special adventure, perhaps it was the first time you met, your first date or the time you became enagaged.
Whatever it may be, we turn your special memory into a unique bespoke design especially for you and your wedding party.
 "Creating something that is truly special, truly unique for you and from you."  ANIKA SAGGAR
A wedding is reflection of both your personalities and your style is a reflection of who you are.
The excitement of a wedding and the personal added touches is what makes your wedding different to anything else. And this is where I, the founder of Anik De Vin come in and I believe it isn't all about the bride!
The groom has his suit fitted, his wedding party all look unified and then you give each member of your wedding party an orange box. Unknowingly, they open it and discover that you have gifted them bespoke accessories designed specifically for the wedding.
Or keep it a surprise from your other half and enjoy the emotion they will feel upon receiving a gift that will truly mean something to you both.
As a couple there are so many special memories you share together. Allow me to do what I do best and design a one off bespoke design tailored to your style, your wedding and your vision.
I'm Anika Saggar, a Menswear Designer and Stylist based in Sunny London with a passion to create. I capture your personalities into a design so unique, so personal and so YOU.
My bespoke work has allowed me to design for very different couples where each design was tailored to their story or memory. See what they thought of the Anik De Vin bespoke journey and their bespoke items on my kind words page.
As all the designs are truly bespoke they can be worn again and even look amazing framed on the walls of your home.
This isn't just something for that day, its something forever.
If you love my work and are after bespoke accessories I'd love to hear more about you and your other half - drop me a message on: bespoke@anikdevin.com 
"WE WERE THRILLED WITH THE FINAL PRODUCT: A COLLECTION OF POCKET SQUARES WHICH
INCORPORATED A DESIGN THAT WAS SPECIAL TO US AND WAS PERSONALISED WITH OUR INITIALS.
IT WAS A BEAUTIFUL ACCESSORY FOR OUR ENTIRE WEDDING PARTY!"
If you like what you see, and your interested in bespoke accessories for your wedding or any other special
occasion, then please contact me via my booking form by clicking here and I will be in touch within 48 hours.
Email: Bespoke@anikdevin.com