---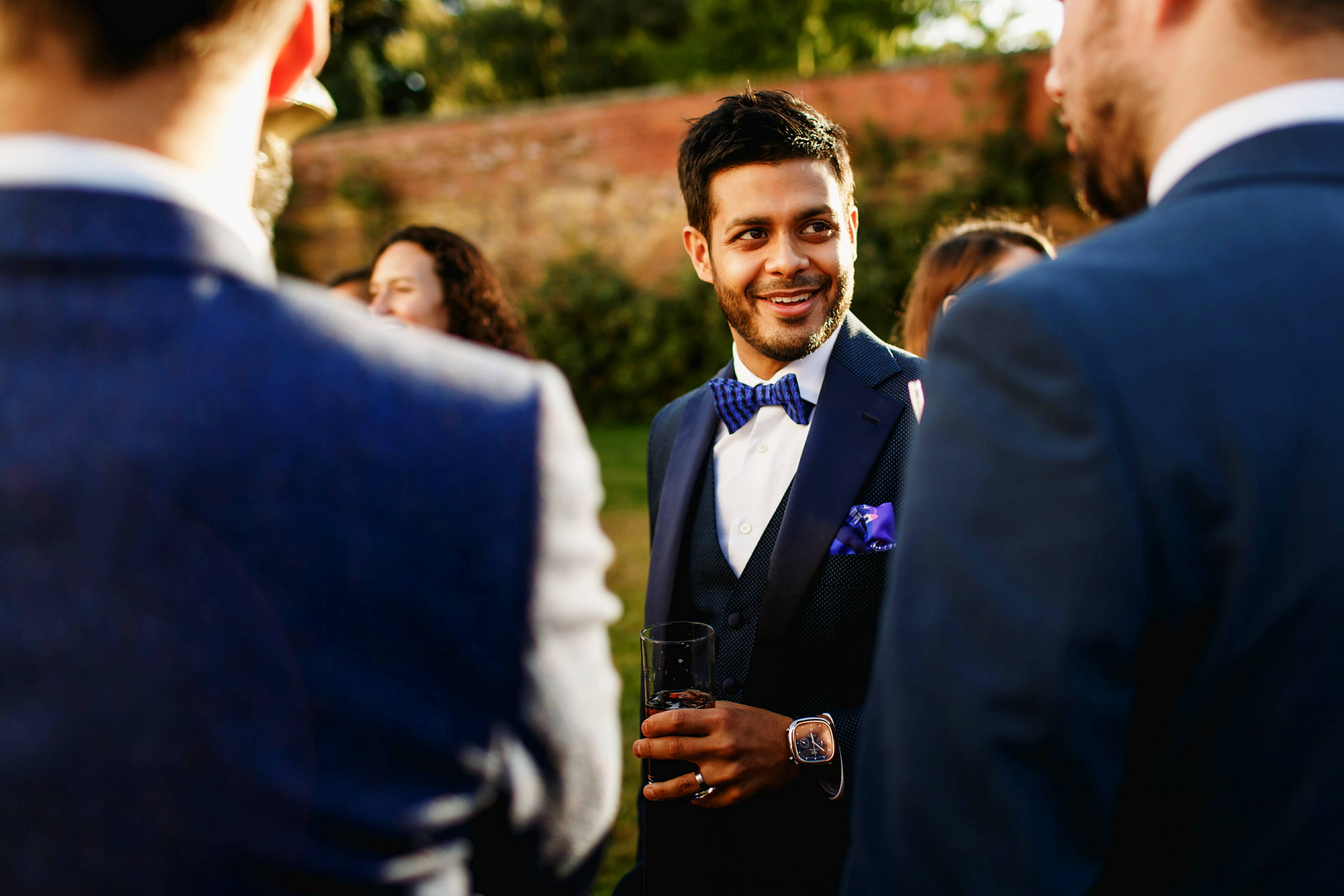 As the founder of Anik De Vin, its been an incredible journey designing accessories exclusively for a couple and their wedding party. Anik De Vin designs are unconventional and you will never see the same design anywhere else. Yet, I don't produce something that can only be worn once- it is a timeless living memory for you and your wedding party.
"It was truly amazing to have both Dads, all the best men, groomsmen and the groom look unified in a special Anik De Vin bespoke design."
ANIKA & AMIT
---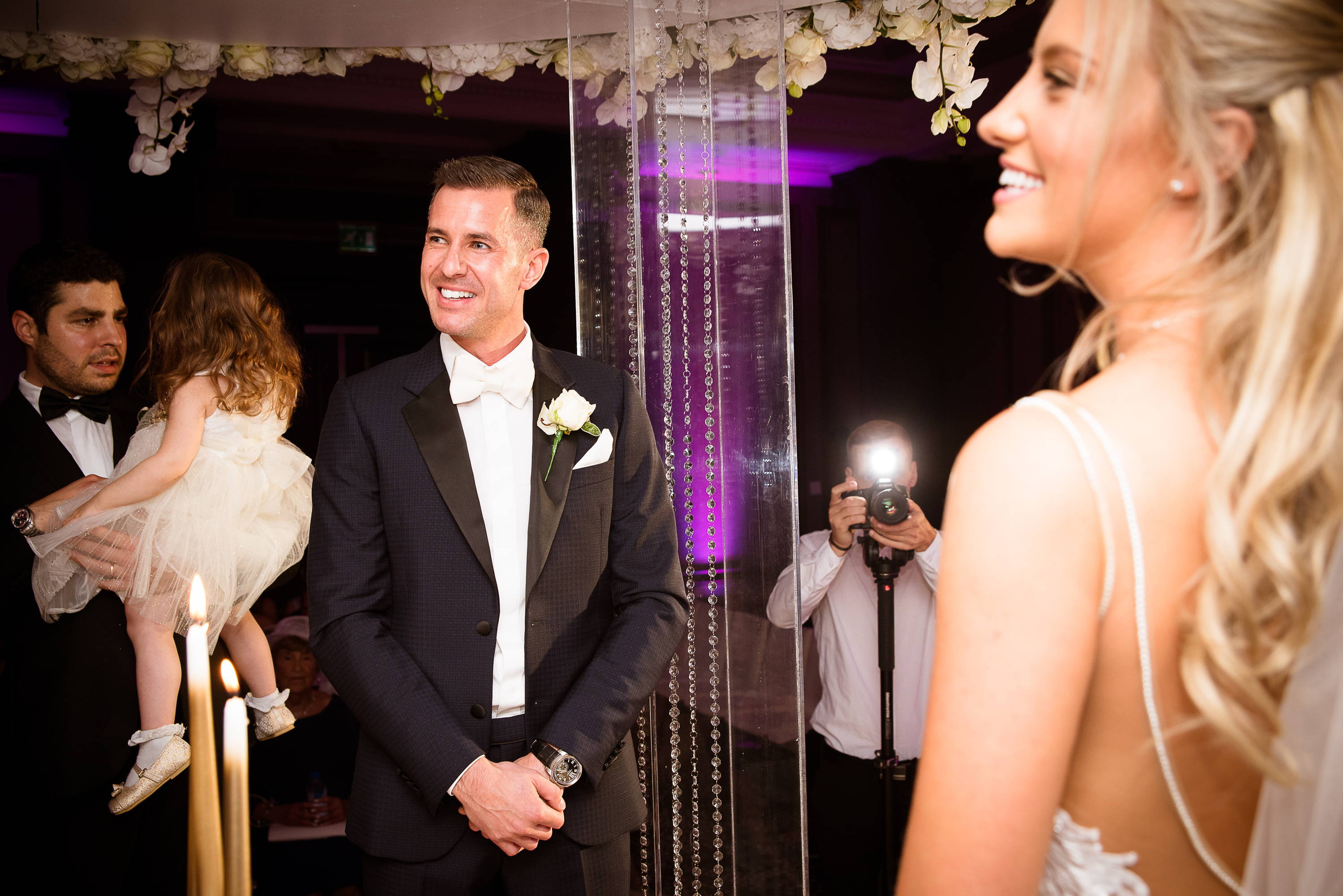 "I asked Anika to create pocket squares for my husband and party, as a surprise for the main men on the day of our wedding. Anika and I met a few times throughout, as she created and presented different design options to chose from (which wasn't easy as they were all incredible). She explained the entire process of designing and sampling, which made the experience enjoyable and completely seamless. Lets face it, a 'bride to be' is never in need of any more stress in the lead up - She really put my mind at ease.
We had a wedding logo which she incorporated within the design, along with the wedding date and colour theme. The pocket square was a perfect reflection of us and personal to our special day but subtle enough to be a timeless piece. The materials were the highest of quality and I was overly impressed with the final look.
Anika was an absolute pleasure to work with - she was creative, supportive and really understood the style I was going for. I can not thank you enough!!"
BEN & CASSIDI
---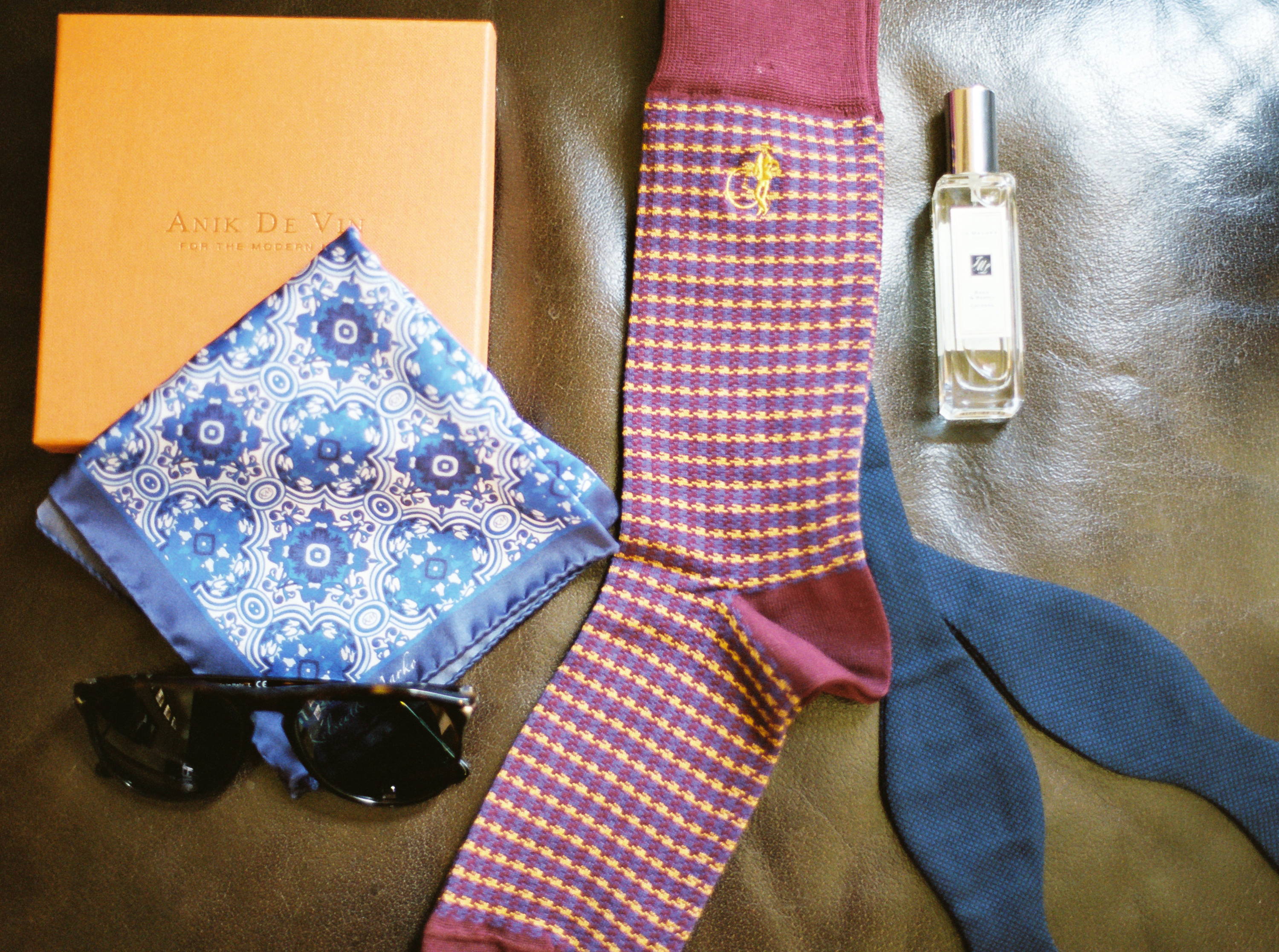 "Anika was a pleasure to work with for our wedding mens accessories. We had a very broad idea of what we wanted but Anika's style & designs took it to another level. With her we were able to create bespoke pocket squares and the experience was very enjoyable- we were informed of all our options along the way as she guided us through the design and sampling process. We were thrilled with the final product: a collection of pocket squares which incorporated a design that was special to us, was personalised with our initials and was a beautiful accessory for our entire wedding party. The materials were high quality and locally made and I loved the colourful packaging which made it easy to give as a gift. They added a unique element which tied together the entire wedding look!
Anika's expertise in men's wear and impeccable taste allowed us to design pocket squares that were completely unique to us and looked absolutely stunning! I would certainly do it again. Anik De Vin designed personalised pocket squares for my wedding party, incorporating our initials into a pattern. The result was a unique accessory that made our outfits pop. I would definitely recommend using Anik De Vin for truly bespoke fashionable touches.
MARKO & KELSEY
---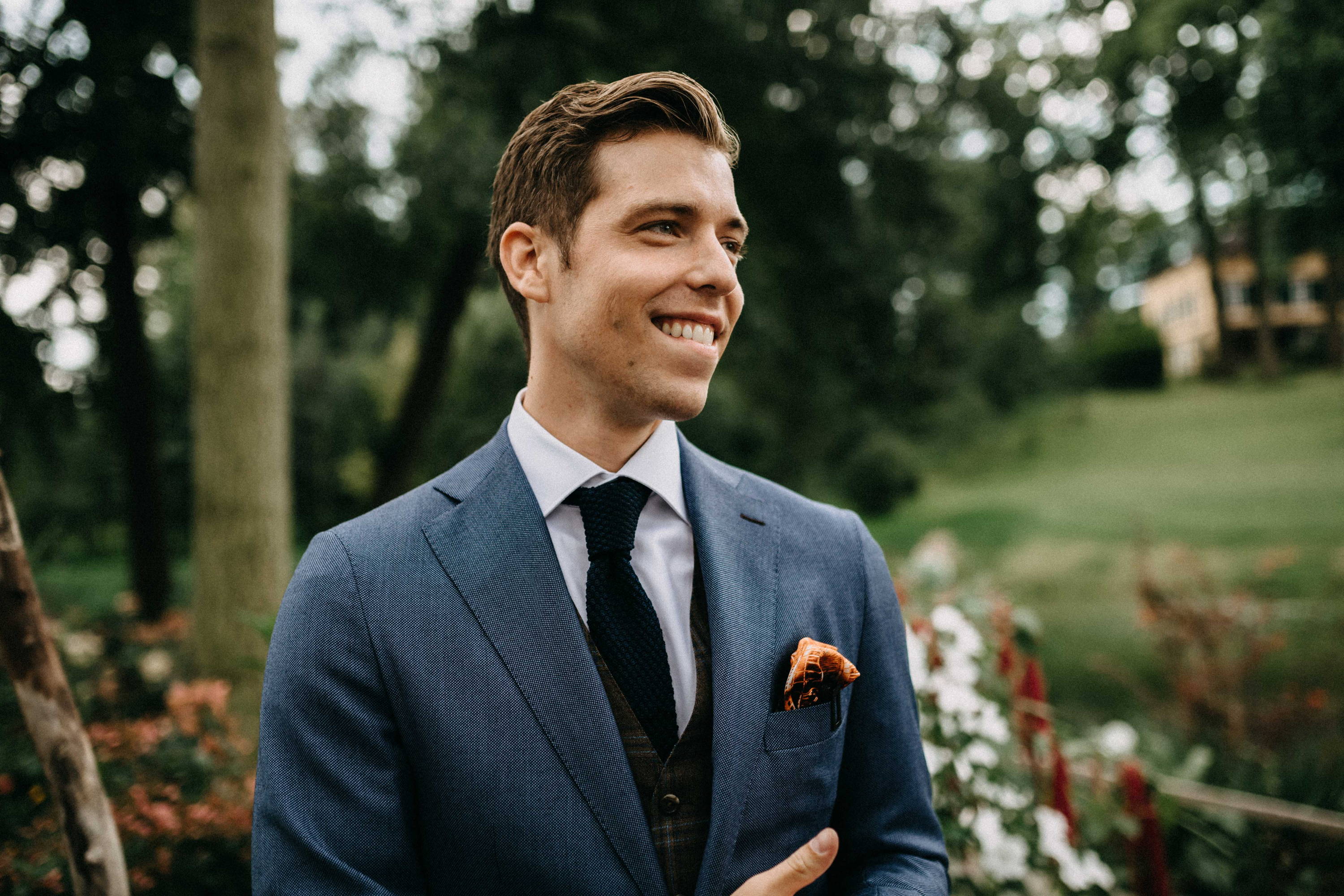 "It was a real pleasure having your support with the personalized pocket squares during our wedding. Anik De Vin was a great help in guiding and helping us choose the layout, colouring and matching of the square to our persona and wedding. Anik De Vin really managed to capture the Dutch, German and Indian story of us and combine it with our personal wishes.
We wanted the story of the first time we met to be portrayed. We met on a bridge- so as you can imagine it might quite difficult to convey this through design-but Anik de Vin made it work and produced a quirky yet interesting design-We absolutely loved it. Moreover in this stressful wedding preperation time, Anik De Vin managed to keep us in the loop on the process of development without stressing us further. You have been very professional we felt very well taken care of. We have and will continue to recommend Anik De Vin to our friends and family."
THOMAS & JASMIN