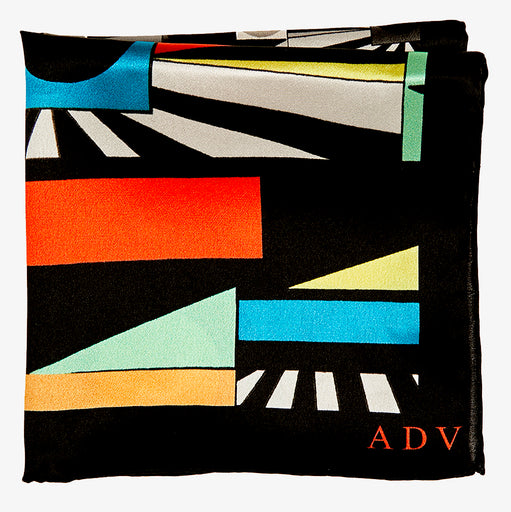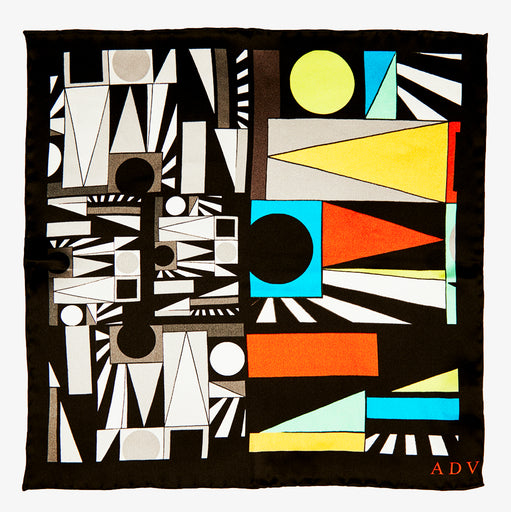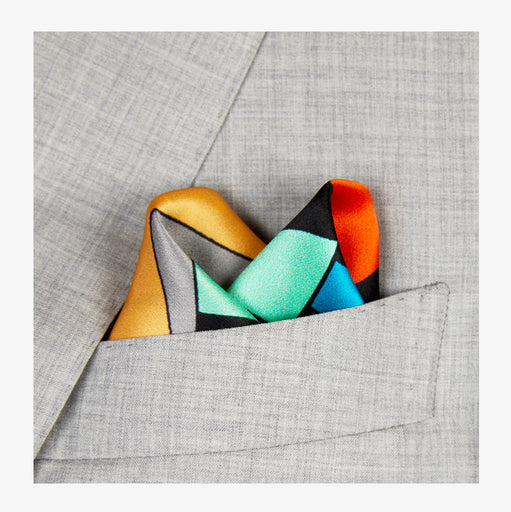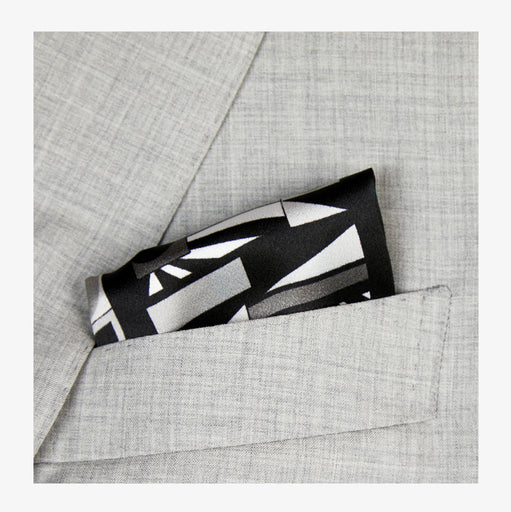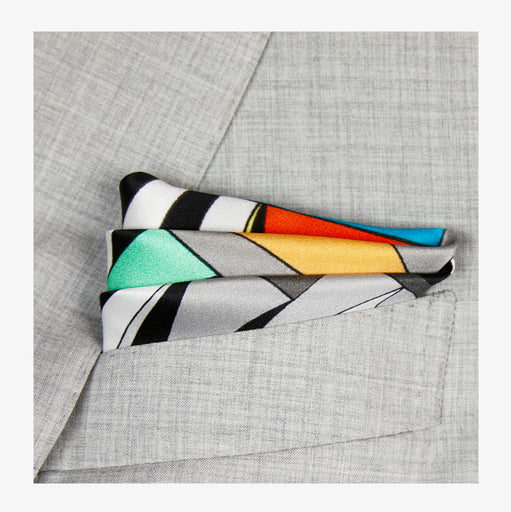 DESIGNER NOTES:
One Pocket Square, 3 different ways to wear it.
Shapeshifting is the ability of a being or creature to completely transform its physical form or shape. This is usually achieved through an inherent ability of a mythological creature, divine intervention, or the use of magic. We like to achieve it through folds, twist and turns. So whether you're a secret agent or a regular guy, be sure to adapt your self to any situation with a cocktail in hand.
A personal favourite of ours. Fold it any way you'd like - the pattern is visually interesting from all angles. 
SIZE & FIT 
This item's measurements are:

Length: 30cm

Width: 30cm
DETAILS & CARE
Made in Britain

19 mm, 100% silk 

Dry clean only 

Limited pieces available
Product Code: ADVSS0024