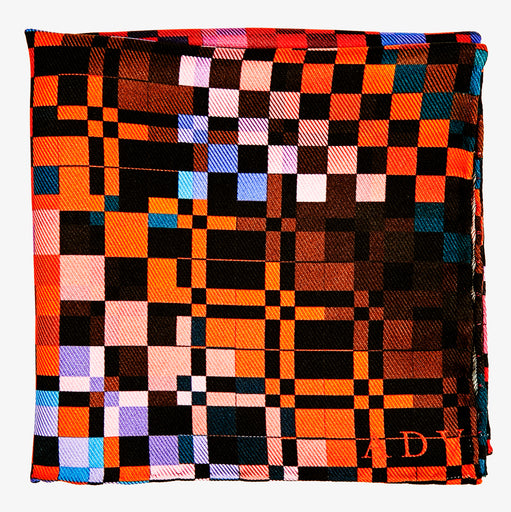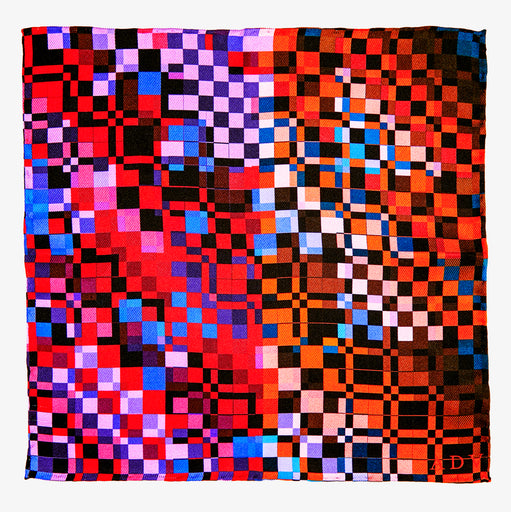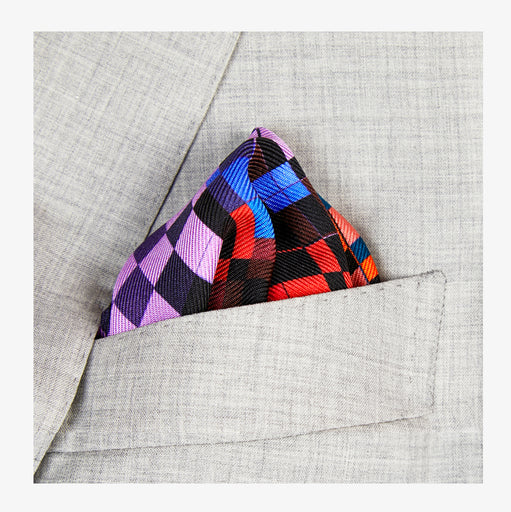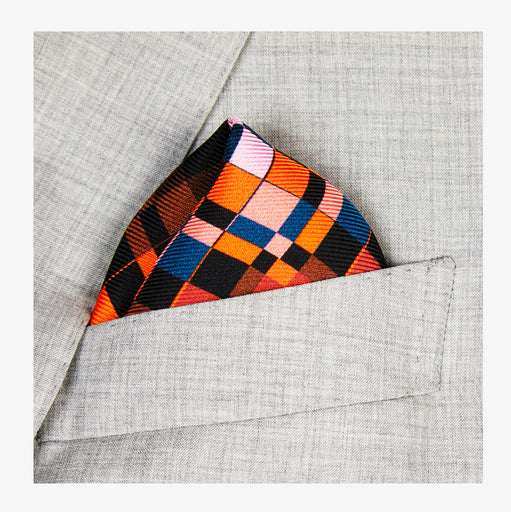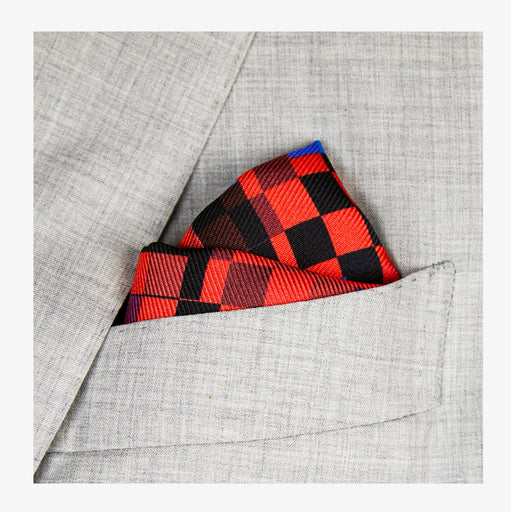 £0.00
THE PIXELATED CHROMA 
DESIGNER NOTES:
One Pocket Square, 3 different ways to wear it.
A composed image is smashed into minuscule pixels without losing the intensity of its colour. Landing itself on fabric with a diagonal twill, this design further enhances the distinctive hues which pair perfectly with ANY colour of suit.  The Pixelated Chroma is freedom from white or gray, freedom for you to play and the opportunity for you to decide which side you want to reveal. This pocket square is sure to illuminate any outfit.
Decide on the side you want to expose or spin it from the middle to reveal a glimpse of all the chromas. Either way, be sure to shatter many dapper dreams.
SIZE & FIT 
This item's measurements are:

Length: 30cm

Width: 30cm
DETAILS & CARE
Made in Britain

50 oz, 100% silk 

Dry clean only 

Limited pieces available
Product Code: ADVPC0011